Went to the Ohio Valley Antique Machinery Show over the weekend and shot some photos of these beautiful steam tractors:
1. Case's 1923 model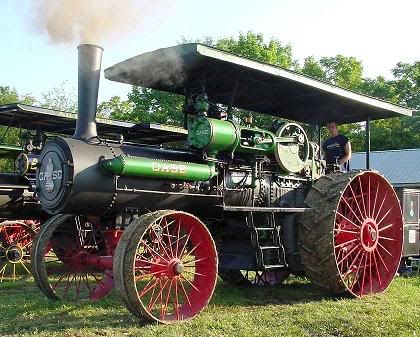 A larger image of this one can be seen
here
.
"J I Case Threshing Machine Co. Racine Wis. U.S.A."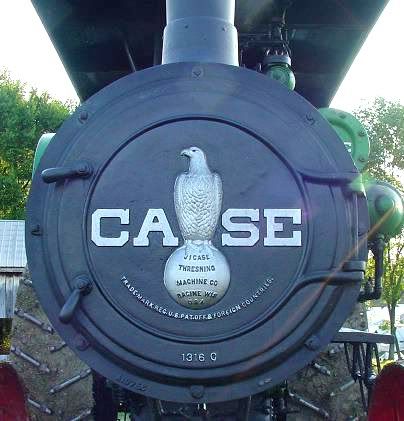 2. These engines burn wood, straw, or coal; and sawdust if they want to provide a
spark show
for spectators.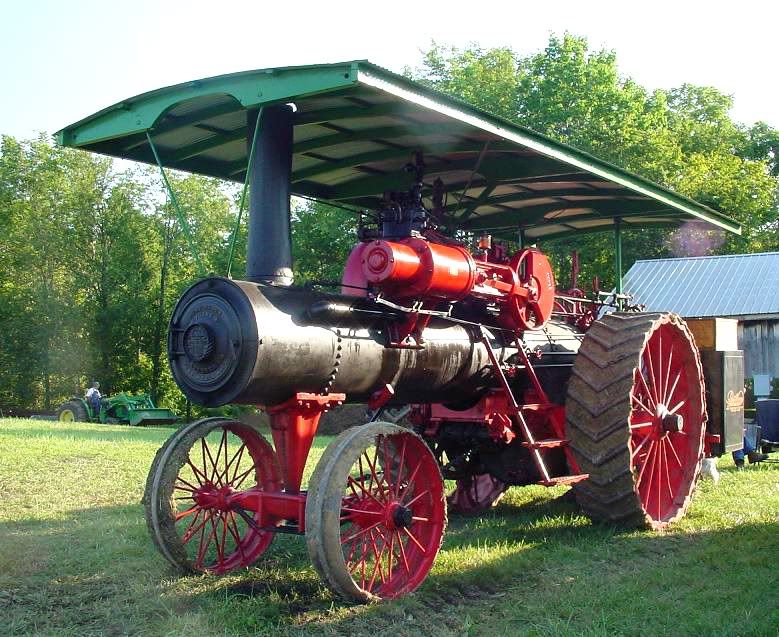 3. The tractors were used for oats threshing, an important crop for feeding the horses that did a lot of hard work on the farm.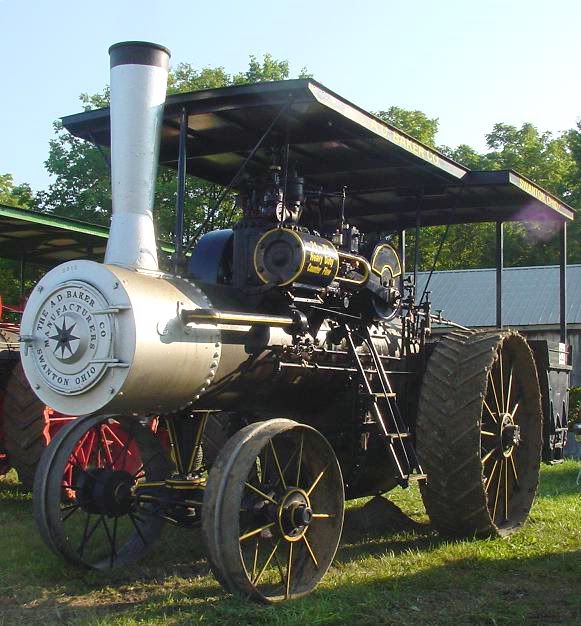 A little while ago I purchased an old flue scraper and at the show I got to see how it was used. The front of the tractor is opened, revealing the flues: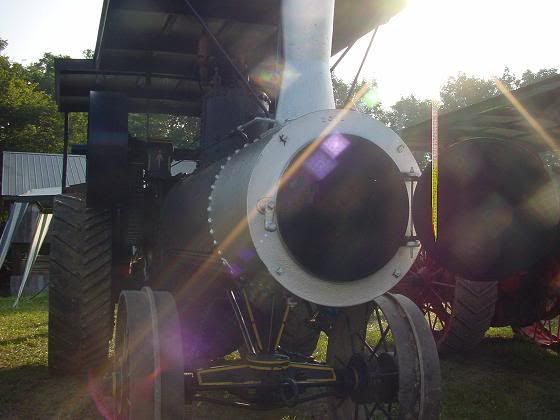 This tractor has 54 flues that are cleaned after each day's use: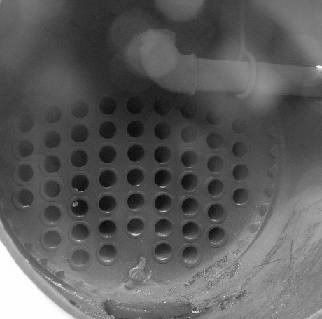 The flue scraper is attached to a pole approx. ten feet long: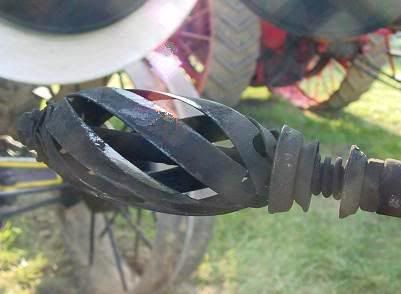 -----
A photo of the flue cleaner that was included on the
"What is it?"
site a few months ago: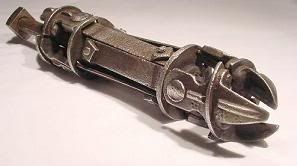 A couple more photos of this tool can be seen
here
.